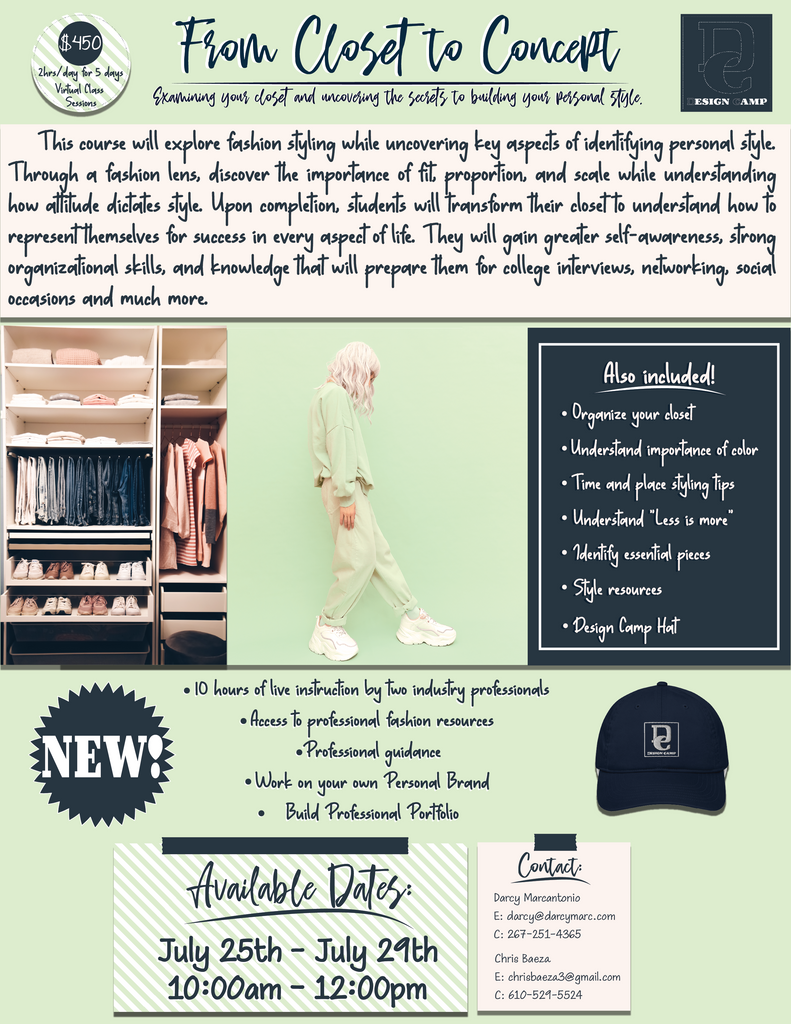 From Closet to Concept
This course will explore fashion styling while uncovering key aspects of identifying personal style. Through a fashion lens, discover the importance of fit, proportion, and scale while understanding how attitude dictates style. Upon Completion, students will transform their closet to connect with how to represent themselves for success in every aspect of life. They will gain greater self-awareness, strong organizational skills, and knowledge that will prepare them for college interviews, networking, social occasions, and much more. 

All design sessions will be held virtually
July 25th thru July 29th, 10am-12pm EST
SWAG BAG!!!
Each student will receive a package to include a DESIGN CAMP embroidered navy organic baseball hat, one styling resource book, and any additional information necessary for camp.
Please include the name of the student and address of where you would like your package sent!
---
---
More from this collection