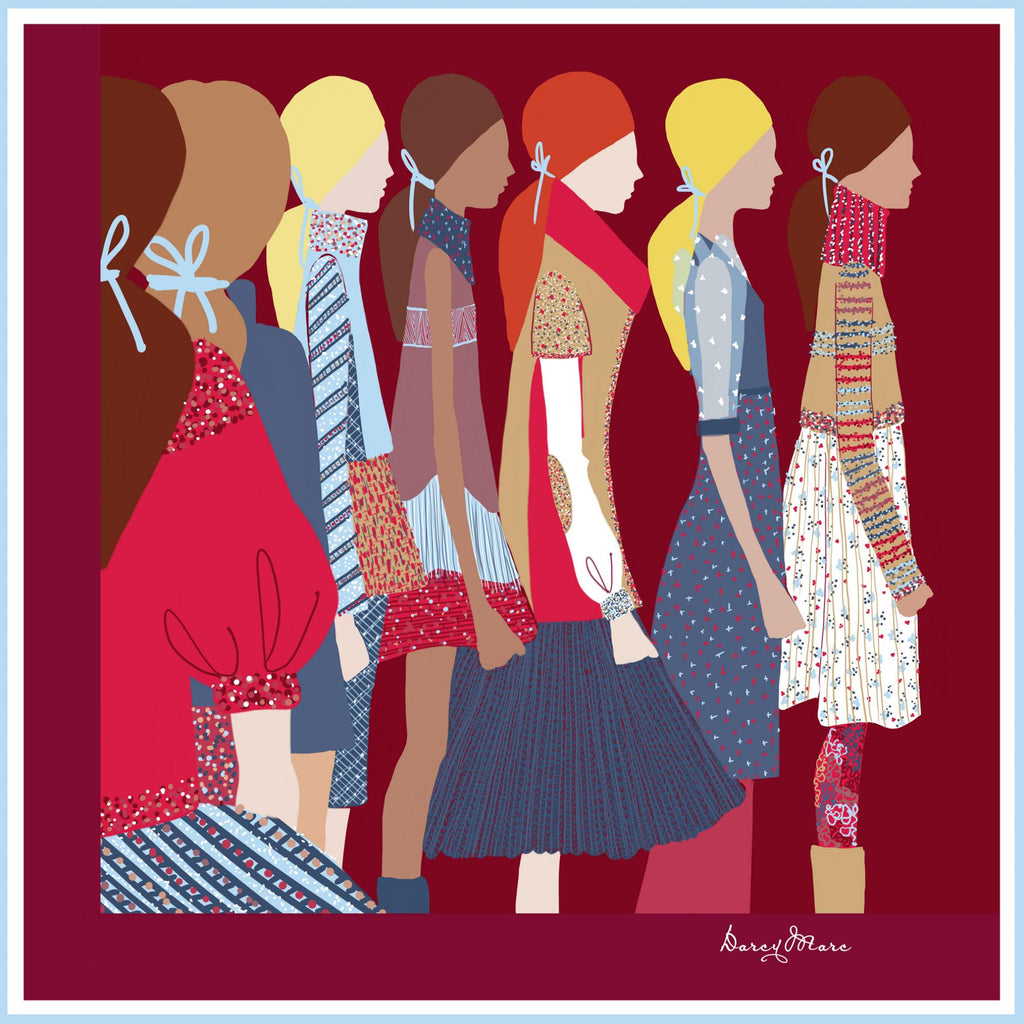 "Back Stage" - DarcyMarc Limited Edition silk habotai scarf
Take this brightly illustrated silk scarf print along with you to add a pops of color to your look!  All colors included are on trend for Autumn/Winter 2017 so you will be sure to be on par for the season.
Made in New York City
100% Silk Habotai
Hand rolled edges
Each scarf is made to order. We would like our products to be as sustainable as possible.  Our scarves are digitally printed, which is a much more environmentally friendly print option then screen printing since there is minimal to NO waste. The acid and reactive dyes used meet OEKO-TEX standards.

Just in time for the holidays...Available to ship in 1-2 business days! 

Each scarf is beautifully packaged in its own little black box and shipped directly to you once our staff has ensured it meets our quality standards.

 
---